A plastic injection molding company with core competencies in design assistance, assembly, decoration and logistics. As a qualified supplier, it can also source non-plastics components, manufacture finished assemblies and products, perform quality assurance and ship the finished products to the end user.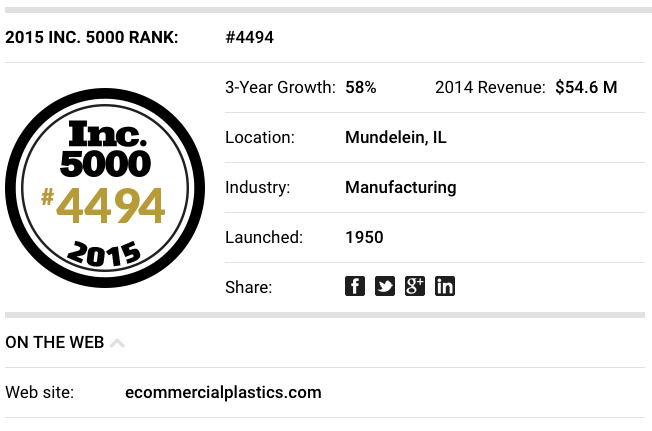 Read More
Working with CBW Automation, CO and Robotic Automation Systems, WI, Commercial Plastics expanded its technology reach with the latest in IML automation with 2 CBW pre-cut roll fed systems, 1 six-axis Fanuc robot, and 2 three-axis Hahn robots.
The goal of the new technology was to improve the performance of the customer's product, improve sequential barcode processes, reduce set up scrap rates, expand label technology, improve MDR processes and improve production flexibility.  One challenge was the sequential barcodes on each label set that demanded stringent quality control.  We now read the barcodes upstream in the process, which eliminates out of sequence barcodes in the molding process.   All of these goals were achieve above our expectations and we now have other customers asking to use this technology.
Read More