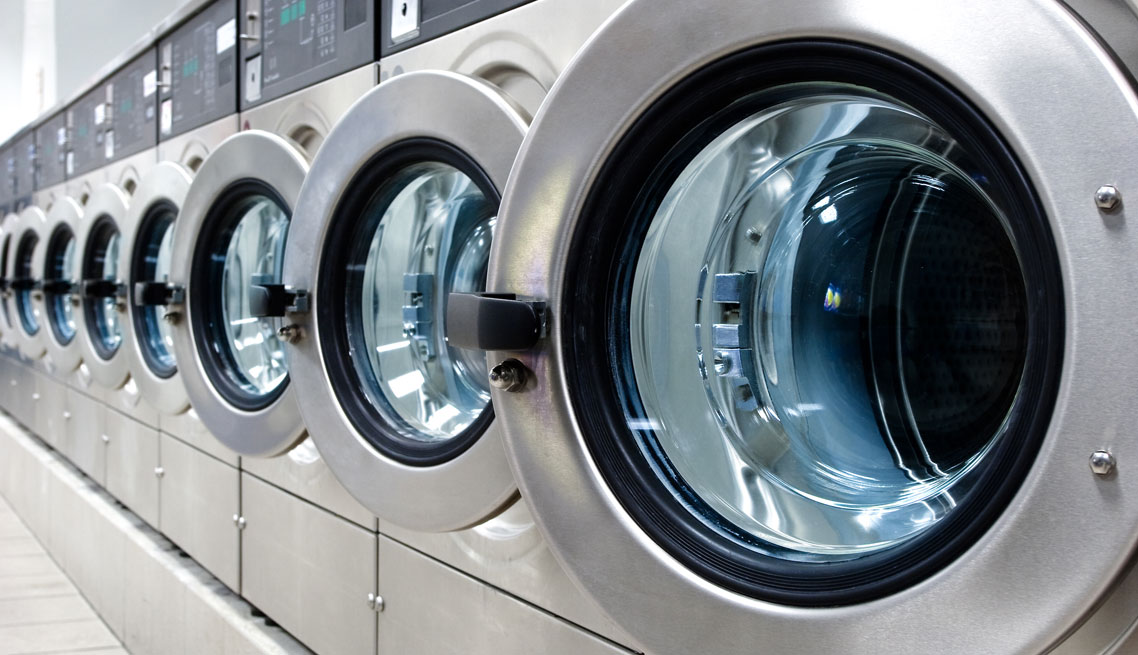 COMMERCIAL LAUNDRY
We produce internal components for commercial laundry systems utilizing RJG process monitoring for 100% balanced parts. Our integrated operations include automated insert molding, part to part heat staking and balance testing to meet the demands of the Commercial Laundry industry.
INSERT MOLDING
Insert molding is accomplished using the latest technology in robotics and automation.  Applications include insert molding of various metal and plastic components, as well as electrical connectors, magnetic devices and numerous other unique inserts. From a single bearing automatically inserted to 27 inserts hand loaded to vision confirmation for insert accuracy, we have extensive experience in semi and fully automated insert molding.   Commercial Plastics' experienced engineering group can help you meet stringent requirements for bonding and locating insert and over-molded components in your next project.
Applications
Bearing and threaded insert assembly
Stainless steel and stamped metal assembly
Rubber wear resistance assembly
Electrical connection assembly
Magnetic assembly
Advantages
Critical assembly strength of metal vs. plastic
Multiple physical property needs of a single material
Faster assembly cycle times
Elimination of secondary assembly material stresses
RJG eDART PROCESS MONITORING
Our process validation starts with RJG.  We utilize the RJG eDart system to validate the process and monitor the process to produce demanding parts.   Process validation and complete process documentation are vital for our customers.   This along with IQMS real-time monitoring gives CPC the quality assurance to keep that competitive edge.     
Advantages
Reduce scrap and processing time
Record historical processing data on every shot
Monitor critical information
Real-time production monitoring
Faster change-over of molds and inserts
Increase quality assurance
Understand which parameters are essential to product quality