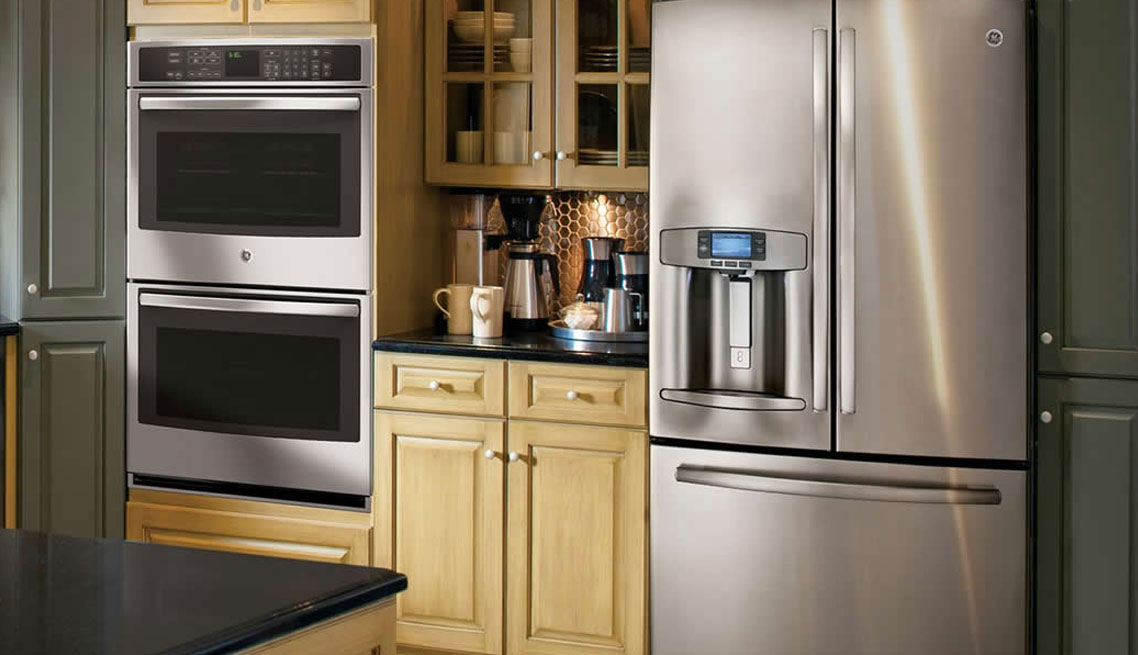 APPLIANCE
For more than 40 years, Commercial Plastics has been utilizing start-of-the-art automation for highly cosmetic products for the Appliance Industry. Integrated processes from automated machine to machine over-molding to heat sealing decoration have been illustrative for how CPC can help make your products successful. Our experienced staff understands your requirements. Whether you need engineered resins for extreme environments or highly cosmetic applications, we will ensure your project succeeds.
TWO-SHOT MOLDING & OVERMOLDING
Commercial Plastics has over 10 years experience in two-shot and over molding with cavity-to-cavity transfer or machine-to-machine automated cell transfer.  We also have two barrel, two color or material stack mold capabilities.   Our work cells are capable to large part cavity transfer two-shot molding to small magnet fully enclosed over-molding.
Applications
Large part two-shot molding
Thermoplastic polyurethane and elastomer over-molding
Metal over molding
Molded in gasket or liners
Optically clear and infrared display
Advantages
Soft feel and elastic performance
Sound dampening and liquid proof sealing
Multi-color and finish aesthetics
Different material physical characteristics within a single part
PRODUCT DEVELOPMENT & MOLD DESIGN MANAGEMENT
Commercial Plastics' depth as an organization is grounded in creative product development and plastics design.
Commercial Plastics' injection molding-design capabilities are always being updated to stay ahead of our customers' plastics-design expectations. Whether starting from a sketch or a reverse-engineering project, our customers know they can rely on our design analysis to reach their goals.
Our plastics-design experts will guide you from idea to end product using state-of-the-art parametric solid-modeling software. Outsourcing your injection-molding design & manufacturing lets you focus on your company's core strengths. Plus, our rapid-prototyping capabilities help ensure the final product developed from the initial design will function seamlessly in its desired context long before it goes into production.
Commercial Plastics' extensive knowledge of materials and resins allows us to create injection-mold designs that solve manufacturing problems before they start. With this extensive experience, we optimize not only final product cost; we also optimize weight, manufacturability, ergonomics, time-to-market and any other parameters critical to your project's success.
At Commercial Plastics, we understand that speed-to-market is critical in today's business climate. Our vast resources in rapid-prototype parts, tooling and final parts production will ensure that the molded plastic components of your project meet your timeline while allowing you to remain focused on the project's overall goals.
Commercial Plastics knows every mold is a custom asset, and each mold differs in its geometry, materials, cooling rate and tolerances. Our tooling engineers analyze every aspect of tooling and plastic-part design to make sure your final product does the job intended. The bottom line for us is this: a correctly designed tool is the foundation for meeting final product requirements and ultimate project goals.
Our worldwide partners in plastic-tool construction offer you a wide range of choices so you can select the right tool for the job. Commercial Plastics' advanced plastic tool-design capabilities means that your project is expertly managed from first engagement to product completion.
Commercial Plastics' experienced tooling engineers also manage preventive maintenance, mold modifications & repairs, and mold refurbishment in-house. This helps ensure that your products remain consistent in quality and performance year after year.