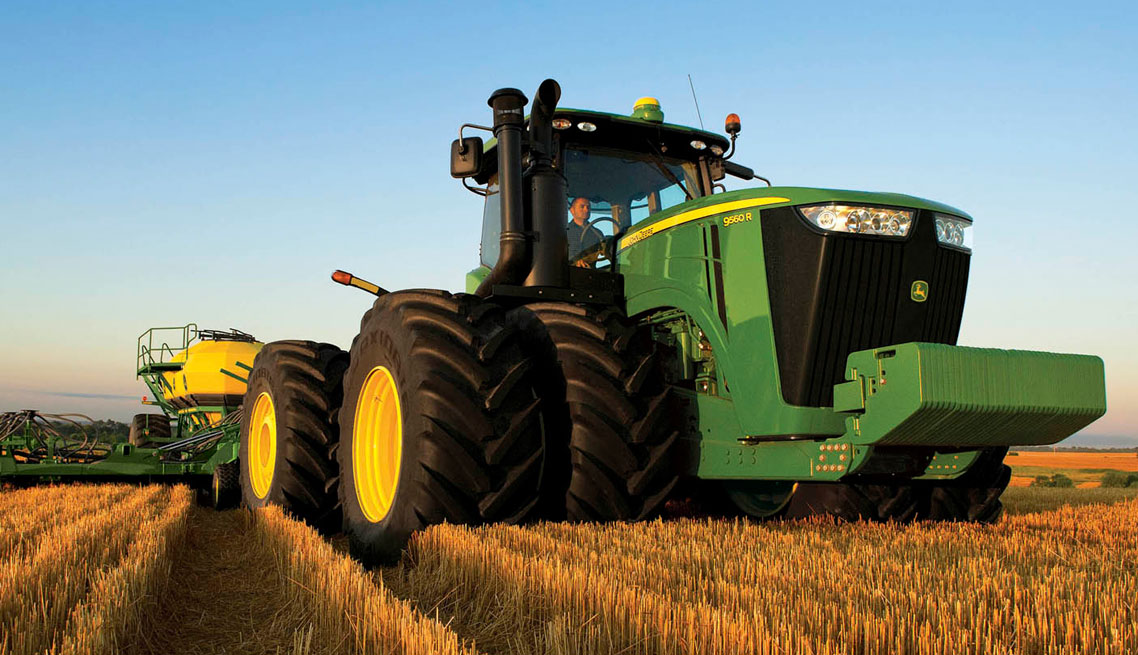 AGRICULTURE
Utilizing our state of the art large tonnage injection molding equipment, Commercial Plastics has become a recognized leader in the Agriculture Industry. This market generally has stringent requirements for parts durability and reliability. Injection-molded parts produced for the Agriculture Industry are expertly engineered and undergo extreme testing to ensure optimum performance.
GAS-ASSIST MOLDING
Gas Assist Injection Molding is a low-pressure process utilizing nitrogen gas to apply uniform pressure throughout the molded plastic part.  We produce our own nitrogen with an in-house compressor and booster.
Gas Assist Injection Molding allows CPC the freedom to design plastic parts without the restrictions and limitations inherent to conventional molding.
Thin wall parts with heavy ribs, bosses and gussets are formed to high standards of flatness without sink marks or long cycle times. Long shapes are produced without multiple drops or hot runner systems, eliminating knit lines and lowering tooling costs. Multiple parts with complex design and differing wall thickness are molded as a single part without defect. Clamp tonnage requirements are dramatically reduced by 50% or more in most gas assist applications.
WHY?
Freedom of style and design
Rigidity improvement
Simplification of the tools
Reduction of clamping force
Elimination of the sink marks
Reduction in the cycle time
Saving in polymer cost
A better respect of the form (elimination of warpage)
HOW?
There are several methods of gas injection:
The partial filling of cavity with polymer followed by gas.
The complete filling of cavity and hollowing by gas
By compacting the plastic material and by compensating the shrinkage during the packing step.
By pushing the plastic material into a over-flow cavity.
By driving back the plastic material towards the screw .
The parameters related to gas injection are, the time lag compared to the beginning of polymer injection, duration of gas applied, the level of pressure and its profile.
LARGE PART MOLDING
Commercial Plastics is a leader in Large Part Molding with over 30 years experience and over 16 presses from 900 tons to 2000 tons.  Our Illinois plant was specifically built for large part molding with a custom underground material handling systems with 6 silos able to hold 1 million pounds of raw material.   We optimize material handling, part handling, quality, cosmetics and logistics that large part molding demands.  All of these components help produce the parts that keep your manufacturing projects running on time and to exacting standards.
In injection molding, particularly when dealing with large-part molding, choosing the right partner can be key to the success of your job. Commercial Plastics' large-tonnage molding capabilities make us distinctively qualified to handle all your largest projects.
CPC Large Tonnage Molding Advantages
Central locations for optimal shipping costs
Quick change over systems for JIT
Robotic Cells with 4 to 6 axis robots on all our large tonnage presses
Porcelain material handling systems for abrasive materials
Railroad direct access
Returnable packaging logistics management
Gas-Assist equipped on all our large tonnage presses
Highly aesthetics parts with molded-in color
Large mold build experience and management with worldwide partners
High volume production
Many secondary operations and assembly capabilities